I haven't shared a Five for Friday post in for.ever so I have browsed my sewing board on Pinterest to share the 5 projects on my to do list.
1. Cute fabric luggage tags! What a fun way to identify your bags quickly and use up a bunch of scraps in the process. Tutorial is here.
2. Another travel item on my list is this cute little travel document pouch. I have something that works now to hold our passports but it is plain and not attractive at all. Tutorial can be found here.
3. A cute little tote for my girls to carry while we travel, especially since we won't always have the DVD player in the car with us. Tutorial can be found here.
4. This toilet paper holder is cute and looks easy. No tutorial since it was for sale on Etsy but looks easy enough to figure out. And since this one costs $45 it can stay there (no offense meant to the seller here as I am sure she is lovely and that hand embroidery took her a long time) because I can make it with fabric I have on hand.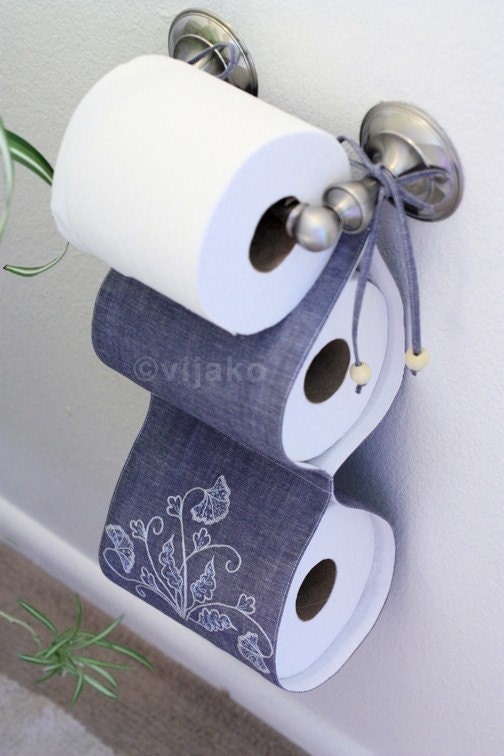 5. This one should be first on the list since it is the first project I plan on making ASAP for my new camera. I hope to find some cute new fabric for this tomorrow but if I don't I will pull some from my stash. You can find a tutorial here. I have made one before and I learned that a darker fabric is better than a light blue and pink one since it won't show dirt as quickly. I am thinking maybe a black or gray base with a bright, feminine ruffle!
Do you have any projects on your to do list? I would love to hear about them. Stay tuned next week for a fun Valentine blog hop and since February is my blog anniversary I will have a giveaway or two!
Have a great weekend!